You may remember Atim from my Emma Bell show post. Amongst many other models, she stood out with her dark skin, incredible features and friendly demeanor. I loved doing her makeup then and couldn't wait to shoot with her again! Finally such opportunity presented itself last week – Atim came over to my house and we shot in our living room-turn-photo studio. Here are some behind-the-scenes photos:

Nymph & Fairy Wings on the eyes, D'Lilac on the lips
It's very interesting to see how different colors look on different skin tones.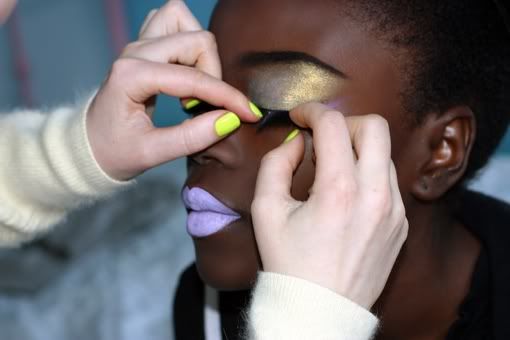 Applying lashes. Before you ask, I mixed that crazy nail polish myself!
Photos from the actual shoot here.