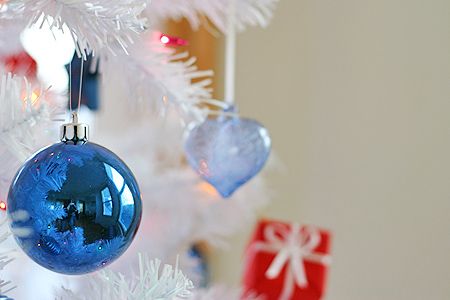 This morning I decorated my very first Christmas tree. Of course, I've had Christmas trees before, but this one is special. It is the first tree since I've moved out – can you believe in six years of independence I never had my own??
I used to not like Christmas so much. It represented more stress & work rather than holiday – finding a gift for each family member and that distant uncle can be a full-time job! People get agitated around Christmas time because it reminds them of the painful relationship they might have with their relatives, or that they can't be with someone they love, or can't say the right words to the right person. Some say it's a pretentious holiday and isn't worth celebrating. I fuckin' hate Christmas, I once overheard a college girl say in an elevator. I feel ya. With the wrong attitude, Christmas can suck.
This year, things are different. I don't remember the last time I got so much into the holiday spirit – and Josh Groban on repeat in stores has nothing to do with it! I am just truly feeling the magic of this beautiful season. Christmas Tree = Christmas Glee! I wanted mine to be pure white. Like a clean slate, a new beginning. Besides, fuzzy white things remind me of my cats and make me gleeful. :)

Isn't she perfect??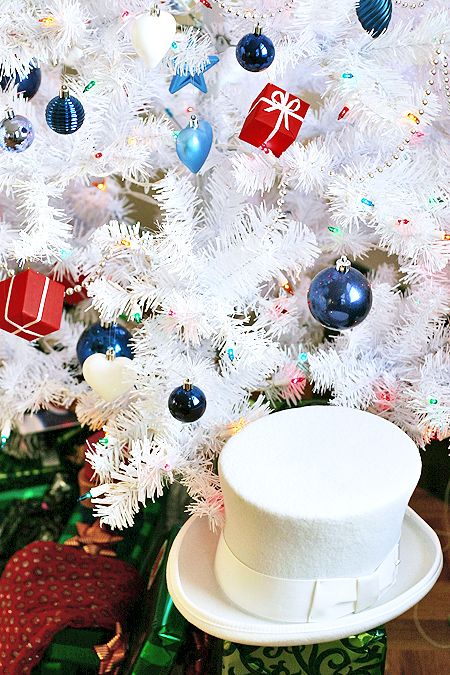 Uh oh! Someone's getting a top hat! I wonder who… ;)))

Most ornaments came from IKEA, but my mom brought these delightful unicorn-y icicle thingies last night!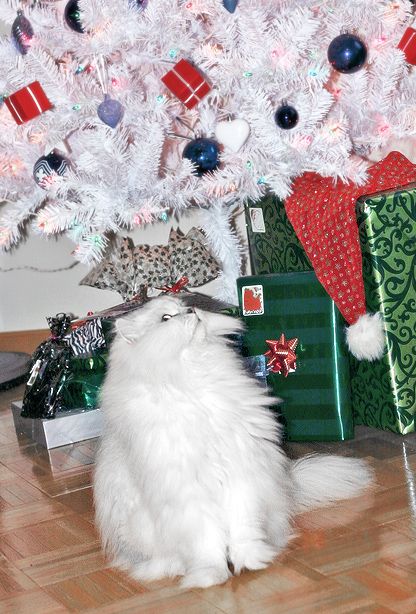 Best present!!
As if things weren't perfect enough, it began to snow. Thick flakes of white came down hard and covered rooftops and cars within minutes. I stuck out my head and snapped a picture.