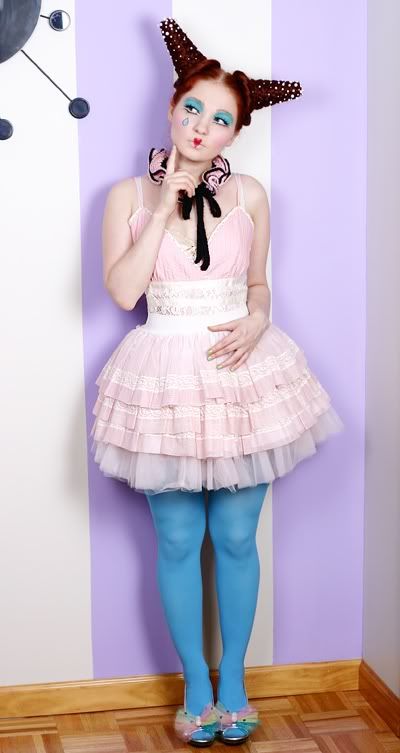 My Halloween costume this year was an embodiment of Candyfuture: a Pearl-Horn TWOnicorn! I wore it to the Dances of Vice party; I don't think most people got my costume and I had to keep telling them I was "a girl from the future". :)
We managed to squeeze in a photoshoot right before the party, so more photos + makeup/hair tutorial coming soon!
Mark was Alice Cooper. He was even more convincing in real life, it was kind of freaky actually. Every time I'd see him out of the corner of my eye, I'd think, Alice?? I'm a huge fan – but then again with my penchant for all things over-the-top and theatrical it's no surprise. :)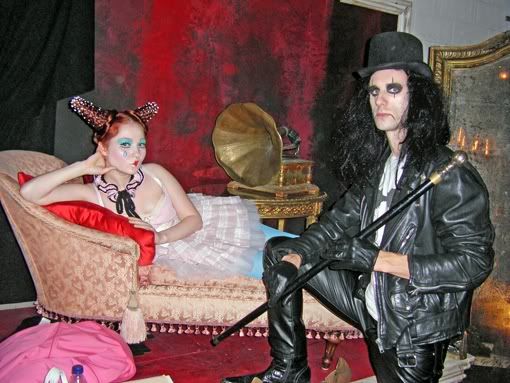 My pink coat ruined what could've been a perfect shot

Sarah made her own wig & her friend made the dress!!!
The bad news is that our camera's battery died before the party even began (how lame!). The good news is that we weren't the only ones with cameras! In typical DOV fashion, the costumes were truly out of this world – I'll link to more pics one they become available. If you were there and would like to share some pictures, feel free to post a link to your album!
Deerlings: Did you wear a cool costume this Halloween? Do share!