Drive me into the depths of insanity with the beauty of their footwear, that is. The moment I saw this incredible space shoe on Amazon, I knew they had to be mine!
Ridiculously bright blue color? Check.
Out of control space heel? Check.
Cute rocket on the side? Check!!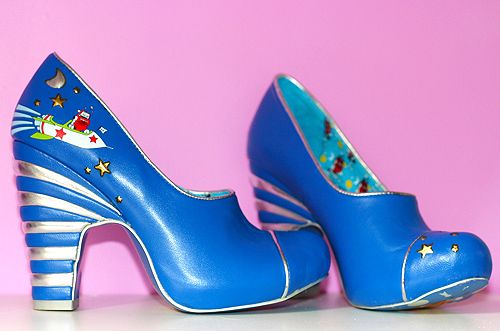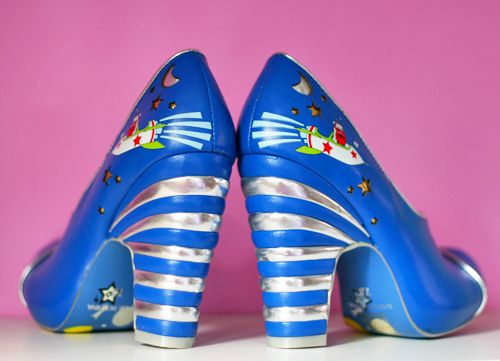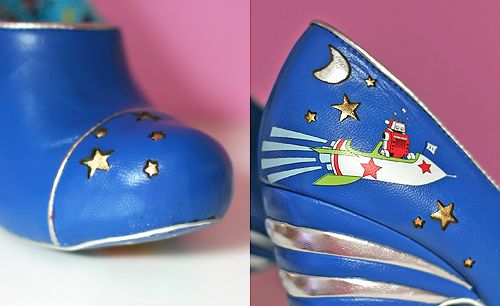 I wore these for My Beautiful Rocket photoshoot with Audrey Kitching. The heel is 4″ – not very walkable for my height but some articles of clothing are like art: never meant to be worn. This is the kind of shoe that will get displayed in my house like a precious jewel. The fact that I did get to wear them once makes me feel closer to god (read: Danny Sullivan of Irregular Choice). By the way Danny, when are we getting married on a shoe-ship with a shoe-cake in a shoe-covered dress???
Deerlings: do you have a brand that can do no wrong by you? Post pictures of your favorite shoes!