Photography: Grenouille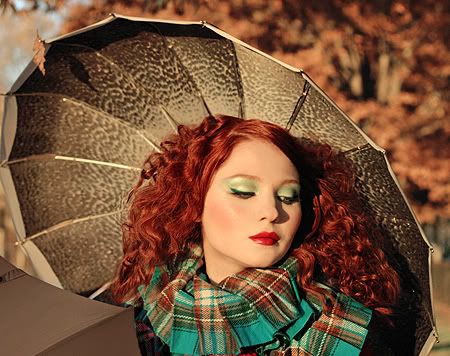 My mother collects vintage umbrellas. Monochromatic, striped, floral, cuckoo-spotted, with cool pointed tips and parrot heads for a handle – you name it, she's got it. I've been dreaming of borrowing them for a photoshoot forever, and finally Mark and I took a whole bunch to the park and shot against the reds and yellows of autumn foliage. Amazing results below!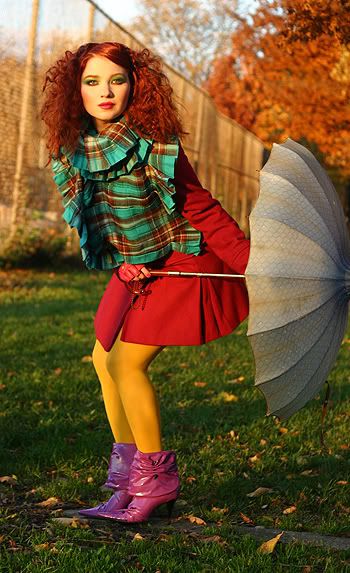 My outfit: Kimchi & Blue coat, plaid scarf, yellow tights, Bebe fingerless gloves, vinyl elf boots (thrifted).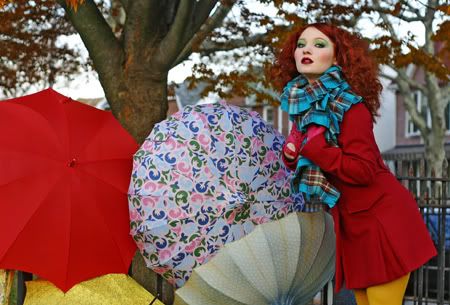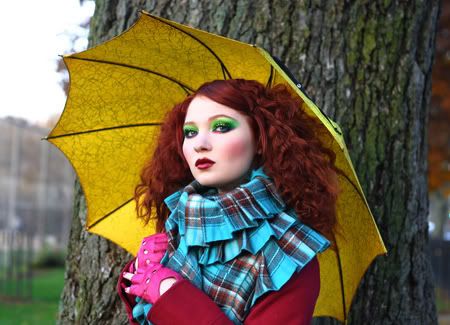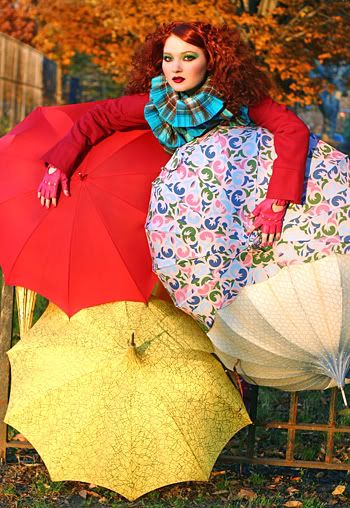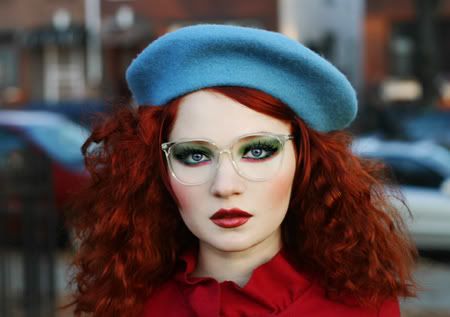 Pushing back the frontiers of fashion! ;)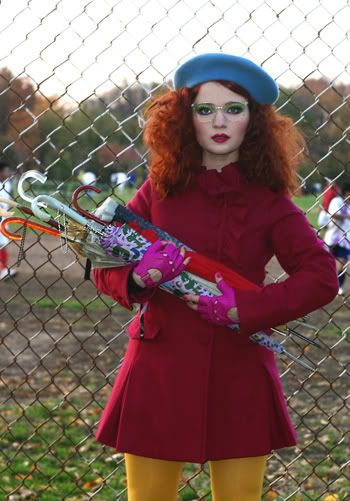 Soccer Field. Ok, I'm starting to get really cold here!
Some asked why Mark chose Grenouille as his photography nom de plum. He did it for a couple of reasons, all of which sort of came together in that name. Mark is part French and certainly looks the part; he's always joked that if he were ever to take up photography seriously, he'd show up to gigs wearing a black beret to play up the French artist stereotype. :) The name itself came from the main character Jean Baptiste Grenouille from the movie/book Perfume, which Mark is really into. The parallels are obvious: Jean Baptiste was trying to capture the essence of a woman with perfume; a photographer does so with his lens. And last but not least, 'grenouille' means 'frog' in French, and everybody knows how much Mark loves frogs (green being his favorite color)! Back in his rockstar days, he even had a frog-shaped guitar covered in stickers of frogs. :) (photo courtesy Bernadette Giacomazzo) Yep. That pretty much sums it up. :)