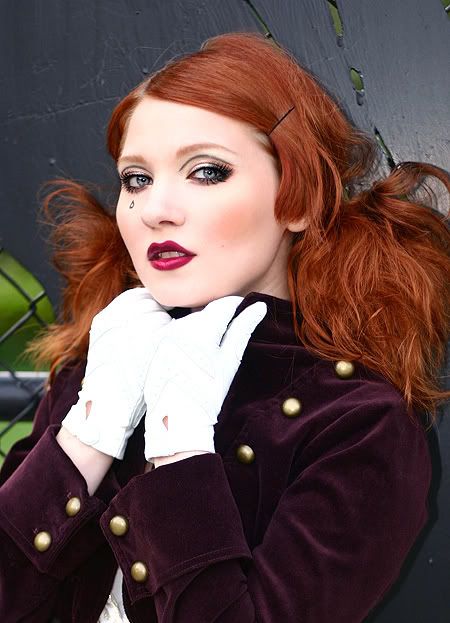 More photos from the 'Leprechaun' shoot on Monday!


INGREDIENTS
Eyes: Taupe & black eyeshadows, green glitter
Lips: dark cherry lipstick
Blush: bronzer
Eyeliner: liquid liners in black and metallic green for the 'crease'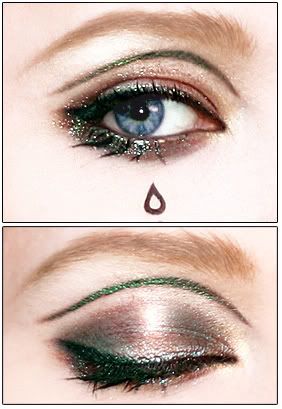 I apologize for the brevity of this tutorial – hardly a tutorial at all! I am so pressed for time that I didn't get a chance to write out the instructions. I tried to take the best close-ups I could – how many of you can read directly from the pics? I wonder if verbal tutorials are necessary at all in the future. Let me know your opinion!
Quick update:
The past couple of weeks have been a whirlwind of craziness and excitement for me! I learned more about makeup production and color than I ever could imagine. It's a fascinating world that I'm elated to be a part of!
Guys, thank you SO MUCH for all the excited emails you've been sending – keep them coming! My inboxes are stuffed, but happy. :) Makeup truly is my passion, and having your support means the world to me!