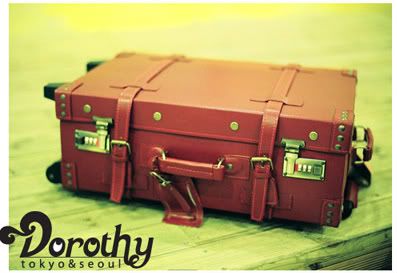 Image: Dorothykorea

When Mark presented me with tickets to Las Vegas for Christmas, a sense of panic set in almost immediately: Vegas means packing, and packing means living in a dress, a couple shirts and two pairs of shoes for almost a week! Being a vain person, I want to look good – whether it's in Brooklyn, Moscow or Xanadu. Being able to look at the pictures without cringing at the sight of my own scruffiness would be nice, too… Plus, I have a secret mission: to bring some New York style to Las Vegas.
A challenge like this requires serious preparation. I started a packing list weeks in advance, writing stuff down as it occured to me. The trick here is to pack just enough; not too little and not too much. I mentally scrolled through the activities, trying to figure out what type of outfits I will need: there will be a Cirque du Soleil show, a  Penn & Teller show, casual and fancy dining, a meet-up with friends, a spa, and, of course, several hours spent on the plane/airports.
Remember how I said playing it safe is for the wussies & the demode? Scratch that. Traveling light means packing smart – so I went for versatile pieces, which will allow me to compose multiple outfits later. I picked a color palette and stuck to it: reds, creams, light grays, and blacks. This is my entire wardrobe for the trip:
1 fancy black & white dress w/jewelry to go with it
1 casual dress
1 black sparkly coat
1 pair of black boots, medium heel
1 pair of red beetle boots
1 light gray pashmina
1 long red & gray skirt
1 light gray cashmere sweater
1 belt
1 creme blouse
1 vintage red hat
1 top hat
1 pair of gray jeans
1 swim suit
3 pairs of stockings
For the next 5 days, I will be documenting my attempts to survive a vacation… in style!