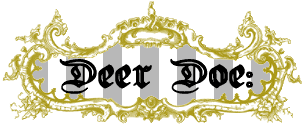 My name is Leandra, but I like to be known as Contessa Leandra because someday I am going to be a fabulously wealthy Contessa that owns Villa Falconara in Sicily and throws wonderful Masquerade parties and saves the world with humanitarian aide! (Hey, I can dream.) I'm also very interested in fashion and make-up and hairstyles. I love Victorian Era clothing, anything vintage, frilly, bright colors.
I wanted to know this: How tall are you? I ask this because I'm super short! 5ft-5'1″ – somewhere in between there. And though I love fashion and dressing up and all that, models are supposed to be tall! It's hard for me to think that anyone could ever take me seriously if I always dressed up fashionably as a Contessa, because I'm just a little… midget person. Granted, Japanese girls are all very short and stylish, but I live in America, not Japan, and all my friends are at least a head taller than me. I don't exactly want to pursue a career in fashion; I love making comics and geology/volcanoes, but I do like to be dressed well. If you've done just fine for yourself in fashion and you're as short as I am, maybe I have hope after all?

~Contessa Leandra
Dear Contessa,
To answer your big question: I am the tallest in the family. I measure an inch higher than my mom and am a behemoth compared to my sister. I'm 5'2″.
When I got your email, I immediately thought of my sister Kat who, at the towering height of 4'11″ and aged 23, is the shortest person I know. This post is largely due to her input and wisdom – thanks, Kat!
Stuck in a sizable line at the Russian Consulate last week, Kat confided a story of recently getting videotaped by a co-worker. Although it's always humbling to see yourself on video and hear yourself talk, the one thing that shocked her the most was how little she was compared to everybody else. She realized that she'll be forever known as "the short girl". In spite of this, she says she doesn't worry about her height too much. I see her wear flats all the time, and it goes without saying that she is quite fashionable.
It seems, we shorties spend more time stressing over our height than anyone else. When we see a very tall person – and tall people are often as insecure about their height as we are, believe it or not – the only conclusion we make about them is that they are vertically longer. Although physical size is the first thing we notice, it ceases to play a significant role once we get to know the person better. If you had a childhood friend that was a few pounds overweight, I doubt the one thing you'll remember is that you "once had a chunky friend." :)
To prove to you that being a midget is actually awesome, Kat and I compiled a list  of advantages us micro-humans have over the average-sized folk (Told you I take your letters seriously.):
Shorter people are perceived as non-threatening, so people are nicer to us – because nobody wants to be mean to a midget! We subconsciously remind them of children, so people are more willing to help (the downside of this can be patronizing – but we'll get to that later). In addition, adult bullies prefer to bully adults, so we encounter fewer meanies along the way.
We are a child's best friend
Children immediately see a potential friend in shorter people, and open up more easily. If you work with kids, being tiny can be a big benefit!
We can alter clothes like whoa!

It's easier to make small out of a large. So next time you see a dress on sale that's 2 sizes too big, use the money you save to get it tailored – or fix it yourself, if you're good enough.
We are instant girlfriend material
Tall women often have problems finding a suitably-sized guy, but a teensy-weensy girl won't. Guys are helpless against our shorty charms because it makes them feel more protective. They cherish their petite lady friends forever!
Pint-sized humans are automatically cuter; there's no arguing about that. We can pull off the kawaii look like no one else! So laugh and rejoice at your own microscopic proportions! :D
We don't sell ourselves short

Historically, people below average height have been known to be more ambitious and driven to succeed (aka, the Napoleon Syndrome). We might sometimes get the short end of the stick, but we sure don't like to sell ourselves short!
Despite their diminutive statue, all these folks ended up larger than life: Joan of Arc (4'11″), Prince (5'2 1/2″), Christina Aguilera (5'2″), Madonna (5'4″), Ludwig Van Beethoven (5'3″).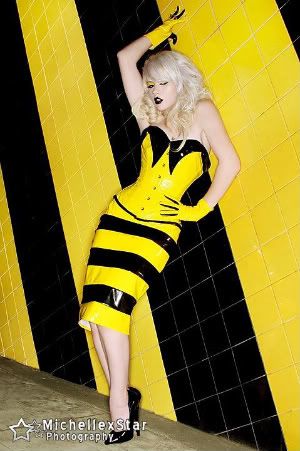 Most fashion models are tall, but not all of them. Just look at Mosh rocking the 5'3″!
We get the best shoes (the #1 overlooked benefit!)

The greatest thing about being a peanut-sized package of girly delight is that we tend to have smaller feet. Hello, cute shoes!
Not many Lilliputians are aware of this, but every Giant I've ever met complained about the same belittling experience they have whilst shoe-shopping: a size 7 looks cute as a button on display; but when presented with the size 11 equivalent, they want to run and hide! Shoes look prettier in smaller sizes – besides, have you tried hiding in a crowd of people when you're 5'10″?
When it came to heels, Kat and I saw it differently. Kat says thick platforms and painfully high heels can make a shorter girl look desperate. Me, I can't count the times when I've successfully 'fooled' people into thinking I'm taller just by wearing them! Whoa, you look so much shorter than I remember. – That's because I was wearing big shoes last time. :)


To keep it short and sweet: there are advantages and disadvantages to any height. But in the end, it's what you say and what you do that stays with people. If you are vertically challenged and worry about not being taken seriously, Kat suggests carrying yourself confidently, speaking intelligently, dressing appropriately & making sure all your clothes have a good fit. Most importantly, hold your head up high and don't let your shortness get in the way of your grandeur! :)

Deerlings: how has your height affected you, positively or negatively, in life?